Beroya Business Solutions is proud to provide the UK Certificate of Origin service for your products, which is an essential official document in international trade that proves that the product mentioned therein has been manufactured in the UK.
The UK Certificate of Origin in allows entry of goods into the importing country, as some countries prevent import from certain sources, specifies the rates of customs duties or exemptions according to the country of origin. A ban could sometimes be at the level of certain companies not an exporting country. Therefore, the Certificate indicates the manufacturing, exporting, or importing company, to name only a few of its benefits.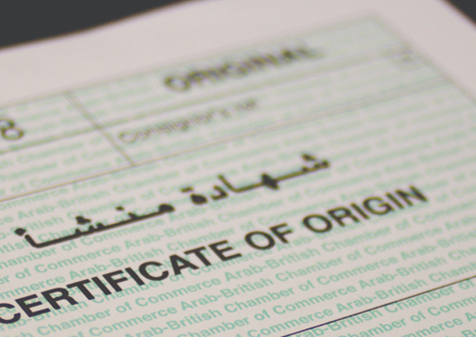 We offer you the UK Certificate of Origin for all your products, stamped and certified by the London Chamber of Commerce and Industry and the British Foreign Office in addition to the embassy of the country to which the product will be sent.
Beroya Business Solutions … Your favourite place in the world of finance and business