Authentication by the British Foreign Office
In the era of technology and globalization, Certification of official documents has become an urgent necessity for many individuals and companies.
Whether you are looking to authenticate your academic certificate or need to authenticate commercial documents to deal with international companies, Beroya International in London offers you an easy and reliable solution.
The experts of Beroya International Company send the documents required to be certified by insured express mail. This is to ensure that the process is completed efficiently, accurately and quickly.
What is meant by notarization of official documents?
Authentication of official documents is the process of confirming the authenticity and legitimacy of official documents such as university certificates, academic certificates, Birth and marriage certificates, And any other legal documents.
This is done by signing, stamping or authenticating the document by a recognized official body such as the British Foreign Office and the US State Department. This makes it legal and usable in official and legal contexts.
Authentication of documents aims to provide additional assurance regarding the veracity and validity of the information contained in the documents. This can be necessary when dealing with government agencies, international companies, or other institutions that require official documents.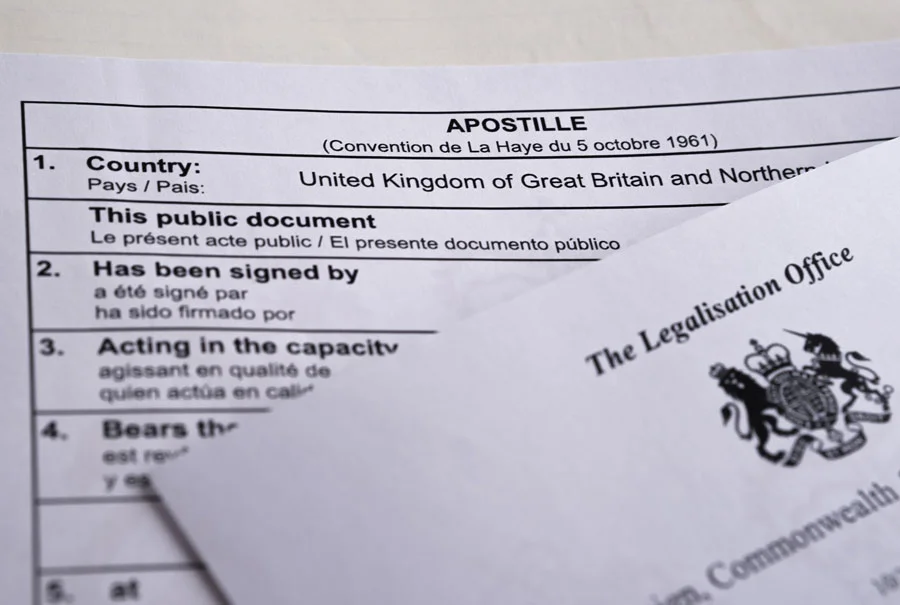 Why Beroya International Company?
Beroya International Company is the ideal choice when it comes to notarizing official documents. It has proven its position as the best company in this field for a long time, Its distinction is due to the following reasons:
Briefly, Beroya International Company is the ideal choice for notarizing official documents. Whether you are a person who needs to notarize personal documents or a company looking to notarize commercial documents.
How to authenticate official documents with Beroya International Company
Certifying official documents with Beroia International Company is a process that takes place in sequential steps to ensure the accuracy and legitimacy of the documents. These steps are very easy and clear: