Establishing offshore companies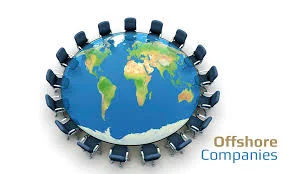 Have you ever heard of offshore companies?
Linguistically, offshore means "offshore" and is a cross-border company. It is a legal term used to refer to international commercial companies. established in a particular country, While it conducts its business in another country, Meaning that the investor establishes a company outside his home country, To carry out his activities within the country, Or in any other country.
In recent decades, Offshore companies, or companies outside the country, have become a vital topic in the world of finance and business. They are companies established in a specific country. While the winds of business move to other countries, This gives investors the opportunity to expand their horizons away from home.
Why might investors resort to establishing this type of company?
Offshore companies are the ideal and most suitable choice for businessmen and investors who want to expand their business and commercial activities beyond the borders of their country. And their money circulates around the world.
It also represents a response to meet the growing demand for establishing international companies, Enjoying the advantages of investing in the host country, For example, the company acquires the nationality of the country in which it is registered, full tax exemption, Ease of moving capital without running into the problem of double taxation.
In addition to full legal protection of the company's property from the claims of creditors, Confidentiality of information relating to owners, managers and shareholders, The size of their shares and investments, The possibility of entering as a partner in local companies, buying real estate, Open a local bank account, It can be managed online.
Offshore companies open unlimited doors to business. It is the ideal companion for ambitious investors who want to draw global maps for their business.
They are provided with a range of investment advantages, tax facilities, and protection of their property. In addition to complete privacy.
As for the path we take to put these dreams into reality at Beroya International Company, it is that we have a team of experts who work side by side with you. To ensure that setting up your offshore company is smooth and seamless.
Providing advice and support in choosing the ideal trade name, To complete all required procedures, All you have to do is contact us and the rest is on us. We will make your vision come to life.
Benefits of establishing offshore companies
Considerations when establishing an offshore company
Establishing an offshore company may be an important strategic step for companies seeking global expansion. tax saving, and asset protection, However, all aspects and considerations associated with it must be taken into account before making a decision.
Powers of offshore companies
The offshore company is a legal entity with broad powers. It also has rights and privileges similar to those enjoyed by individuals, but, What is the difference between it and other companies?
Offshore companies enjoy great freedom in determining the business activities they wish to undertake. According to its statute, These companies are not subject to the laws or regulations that are imposed on local companies in some countries
Where can I establish an offshore company?
Beroia International Company in London is proud of its great record in establishing international offshore companies in the following countries: