The importance of corporate banking services is increasing in our current era. Financial matters constitute the cornerstone of any successful business activity. Global banks also play a crucial role in meeting the needs of businesses by providing innovative and advanced financial solutions.
In this context, Beroia International Company in London stands out as a distinguished provider of services for opening corporate bank accounts in the most prestigious international banks.
Thanks to its long experience and uniqueness in this field, Beroya International offers an effective solution for companies looking for convenience and flexibility in managing their finances both locally and globally.
in addition to, The company offers a wide range of digital banking services and financing solutions to meet the requirements of companies regardless of their size or sector.
Whether you are a startup looking to expand or an established company looking to improve its financial management, Beroia International makes advanced banking services at your fingertips. It was founded on the foundations of reliability, confidentiality and flexibility. Making it the ideal partner for ambitious companies seeking success and growth in the cross-border business world.
What corporate banking services does Beroya International offer?
Beroia International Company embodies professionalism and excellence in providing advanced banking services to companies. It is headquartered in London and is considered one of the leading companies in this field.
Beroya Company is distinguished by the ability to meet the diverse needs of companies, Whether big or small, Through a variety of advanced banking services and innovative financial solutions, The company's services to entrepreneurs from all over the world are represented in the following points: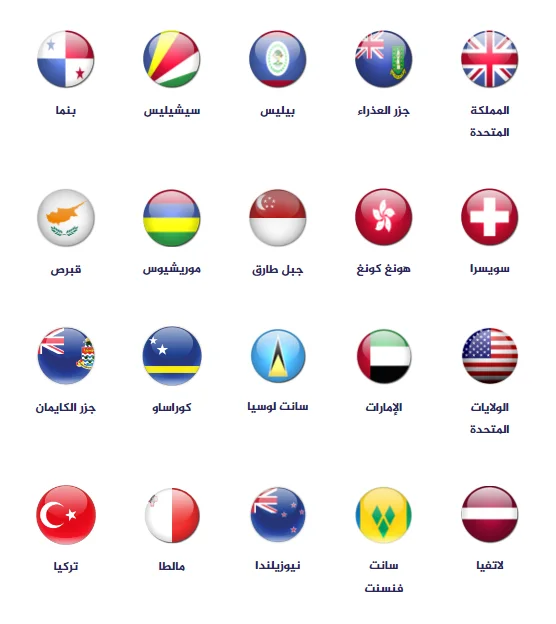 Thanks to these multiple and distinguished services, Beroya International strives to empower companies and help them achieve sustainable financial success and expand their business both locally and internationally.
Types of corporate bank accounts provided by Beroya International
Beroia International Company offers a variety of types of bank accounts for companies, Designed to meet business needs accurately and efficiently, Here is a breakdown of the types of accounts that the company offers creatively and professionally:
Beroya International Company always strives to provide appropriate banking solutions for every client. Whether it is a small start-up company or a large multinational enterprise, Which makes it the ideal partner to meet the financial needs of companies with precision and professionalism.
Papers required to open a corporate bank account with Beroia International Company
To open a corporate bank account with Beroia International Company, The client must submit a set of required papers and documents, These papers play a crucial role in completing the bank account opening process and ensuring compliance with banking laws and regulations. Here is a breakdown of the required documents:
Requirements for opening a company account vary from one bank to another and may vary depending on the banking laws in the country in which the company is opening the account.
So, The client should always speak with a Beroia International banking advisor to ensure all required documentation is provided and specific requirements are complied with, After submitting these papers and fulfilling all requirements, It will be reviewed by the bank and then the company account will be opened successfully.
Frequently asked questions about opening bank accounts for companies
Is it possible to open a bank account for the company online?
Yes, The possibility of opening a bank account online is an option. However, it should be noted that this matter varies from one bank to another. Some banks allow opening an account online without the need for personal presence. While other banks may require a personal interview to verify the customer's information and the nature of his business.
Can I open a bank account in several currencies?
Yes, A bank account can be opened in several international currencies in most international banks. This option allows companies and individuals to easily handle international business operations and investments.
Is there a minimum to open a bank account?
Most of the banks we deal with do not impose a minimum deposit when opening a bank account. However, It should be noted that Swiss banks may sometimes require a certain amount of money to be placed as a deposit when opening a bank account. This amount may reach 10,000 Swiss francs.
Are there certain fees for electronic banking services?
no, Electronic banking services are usually free and not associated with additional fees or commissions. Companies and individuals can benefit from these services at no additional cost.
How can we contact the bank and talk to them in case there is any technical problem?
The banks we deal with provide customer service available around the clock and in several languages. in addition to, We have a specialized team that can help customers solve any technical problem and communicate with the bank effectively and as quickly as possible.