Trademark registration in Britain
Beroia International in London prides itself on providing exceptional services in the field of trademark registration and intellectual property protection in the United Kingdom. We include a distinguished team of specialized legal advisors who provide their expertise to entrepreneurs and startup companies in the Middle East. UK brands are considered some of the strongest in the world. Obtaining it is a rapid and internationally recognized achievement.
A brand is an important element that forms an image, logo, or symbol that is ingrained in the minds of consumers. The company's services distinguish it from its competitors. They are often related to marketing and advertising efforts.
Branding is a precise strategic step that companies carefully take to help potential customers recognize their products and services. The ultimate goal is to attract and retain customers in the long term.
The process of registering trademarks in Britain allows these marks to be protected for an unlimited period of time. This protection covers the entire United Kingdom and prevents any individual or entity from using any part of your word, logo or product identity without your permission.
You have the right to file a legal lawsuit against any company anywhere in the world in the competent British courts.
The initial registration period for a trademark is 10 years. It can be renewed for similar periods therefore, You can keep your trademark rights for life, Allowing you to benefit from it throughout the course of your business.
Advantages of registering trademarks in Britain with Beroia International Company
Registering trademarks in the UK gives you superior legal protection and formal immunity against any potential infringement by other companies.
This registration prevents any unauthorized use of your trademark. It gives you the right to sue any party anywhere in the world before the competent British courts.
When registering a trademark, You can benefit from many advantages, including:
Trademark registration procedures in Britain
Intellectual property protection in Britain
Beroia International Services Company in London also provides intellectual property registration and protection services in Britain. This service guarantees complete protection for literary, intellectual, musical and film productions. In addition to any visual, audio or written production, This protection extends throughout the author's life and for an additional 70 years after his death.
This service provides complete protection against piracy and theft in Britain. This allows authors and creators to make the most of their production without worrying about violating their rights.
in addition to, Intellectual property owners can sue any party around the world before the competent British courts. Which increases the strength and effectiveness of legal protection for their creativity.
We are here to help you preserve your rights and prevent any infringement of your trademarks and intellectual property, Our experienced team provides you with the necessary support and advice to ensure that you have complete confidence in protecting your intellectual property.
We look forward to serving you and helping you achieve your goals in the world of business and creativity.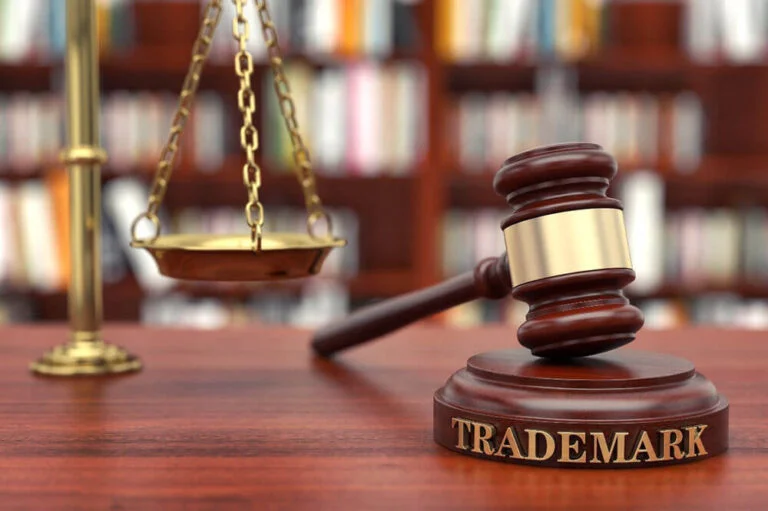 Frequently asked questions about registering trademarks in Britain
What is the importance of trademark protection?
Brand protection is essential for entrepreneurs and startups; Trademark registration gives them legal rights that enable them to prevent any person or entity from using their trademark. This allows its owners to sue any company around the world in the competent international courts in the event of a violation of the property rights of the trademark that has been officially and legally registered.
What are the cases in which a trademark registration application is rejected?
In many cases, the trademark registration application is rejected. Of which:
When the trademark is identical or very similar to previously registered trademarks offering the same products or services.
When using general logos, flags and symbols of countries, international or regional organizations in the trademark.
Can the trademark owner make any amendments to it after registration?
Yes, The owner of a registered trademark has the right to request amendments to the trademark as long as these amendments do not materially affect its identity. The decision to accept or reject these modifications is made in accordance with the local laws of each country.
Can trademark ownership be transferred?
Yes, Ownership of the trademark may be transferred to another company or person.
What are the types of trademarks?
There are different types of brands, Of which:
Corporate Brands.
Personal Brands.
Product Brands.
Service Brands.