Beroia International Company in London is considered a point of distinction for those looking to facilitate their financial and banking affairs. Our company is based on long experience in the field of banking and financial services. It is proud to provide the service of opening bank accounts in the most prestigious and best international banks.
This service is not just an ordinary service, Rather, it is a unique financial journey that reflects our commitment to meeting our clients' needs with all professionalism.
Advantages of banking services provided by Beroya International Company
Beroya International Company represents an important bridge between Arab entrepreneurs and international banks in London. It provides services that make financial transfers and receipts easy and efficient.
We fully understand that each client has their own unique financial needs and circumstances. Therefore, we always strive to provide services tailored to meet these needs.
Therefore, opening a bank account is not just a simple administrative procedure. Rather, it is an important step in the journey of financial success and investment. We are here to make this process smooth and easy.
Whether you own a business or are someone looking for financial stability, We can provide the right banking solutions for you.
This is because one of the prominent importance of Beroia International Company is its dealings with the most prominent international banks in the world. It offers its customers the opportunity to access global financial markets and advanced banking services.
The company also helps its customers open bank accounts in these banks easily. Providing the necessary support for financial management procedures in an easy and smooth manner.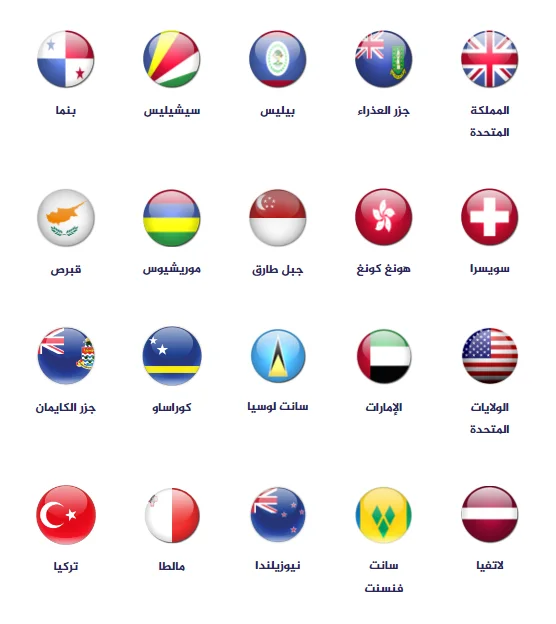 Beroia International services include:
Briefly, Beroya International represents the ideal partner for Arab entrepreneurs in London. It guarantees them access to comprehensive financial solutions and global banking services.
Types of bank accounts provided by Beroya International
Our company is a leading banking and financial services company in London, It is distinguished by providing a variety of banking services with the highest levels of professionalism and innovation. Beroya International was founded on the unique principle of providing a comprehensive and customized solution to its clients' diverse financial needs.
This is not limited only to personal bank accounts. The company provides many other types of accounts, like:
Account types vary according to the needs of individuals and companies. Therefore, choosing the appropriate account depends on your personal or business financial goals.
Different banks and financial institutions are also considered capable of providing a variety of banking services to meet these diverse needs. The main goal is to achieve better money control and achieve successful financial goals.
Documents required when requesting the service of opening a personal bank account
When you decide to open a bank account through Beroia International Company in London, You must be prepared to provide some important documents to complete this process successfully.
These documents are considered an essential part of the process of verifying and securing the bank account. It aims to ensure the security of financial transactions and enhance transparency in banking, so here is a list of the basic documents you will need:
It is important that these documents are correct and up to date. You must also ensure that you provide the required documents based on the requirements of the bank you choose to open your account.
Once these documents are submitted and the necessary conditions are met, The account opening request will be processed and you will be able to benefit from the bank's services with ease and safety.
Frequently asked questions about opening personal bank accounts with Peruia International
Is it possible to open a bank account online?
Yes, But it mainly depends on the bank itself, As there are many banks that require the personal presence of the person concerned when opening the account to conduct a personal interview with him and understand the areas of the company's work or the client's work if he does not have a company yet.
Can I open a bank account in several currencies?
Yes, Most international banks offer the advantage of opening bank accounts, whether for companies or individuals, in several international currencies, and there is no problem with that.
Is there a minimum to open a bank account?
Most of the banks we deal with do not require a minimum amount of money when opening a bank account. Except for Swiss banks, which sometimes require an amount of 10,000 Swiss francs to be deposited when opening a bank account.
Are there certain fees for electronic banking services?
There are no fees or commissions on electronic banking services. It is free and available to businesses and individuals.
How can we contact the bank and talk to them in case there is any technical problem?
The banks we deal with have customer service around the clock and in several languages. We also have a team specialized in helping customers communicate with banks and meeting their needs as quickly as possible.