Beroya International Company was established in the heart of the global business capital, London, by a distinguished group of experts and consultants. The company represents a distinguished example of meeting the growing needs of businessmen and entrepreneurs in the Arab world and beyond. Especially those seeking to exploit opportunities and establish successful companies in the United Kingdom, the United States, and global markets, Without the need to be exposed to the burden of travel and the hassle of official transactions and government licenses. Beroya International Company also provides its services through a team of highly qualified experts with long experience in this field. More than a decade.
These professionals undertake the task of completing company establishment transactions and obtaining licenses with exceptional speed. With competitive prices that make services available to all categories of businessmen and entrepreneurs, Regardless of the size of their investments or the size of their business. Beroia International Company is proud of its permanent membership in the Arab-British Chamber of Commerce. This membership plays a prominent role in strengthening trade and investment relations between the United Kingdom and Arab countries. And not only that, The company is also proud of its permanent membership in the London Chamber of Commerce and Industry. Which represents the largest network of businessmen and international companies in the British capital.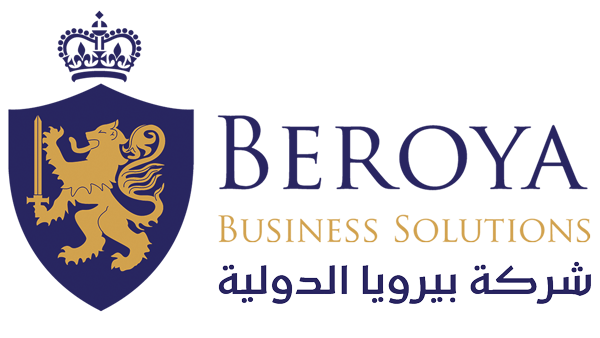 Why choose Beroya International in London?
Beroya International Company pays special attention to inviting its valued customers to attend conferences and evenings held in London. Which brings together Arab ambassadors, diplomatic figures, government officials, and representatives of the most prominent companies in the financial and business community in Britain and the Arab world.
These events aim to build strong networks of relationships that contribute to supporting clients' businesses and achieving their goals in reaching the global arena: There are also many reasons that prompt you to request the services of Beroia International Company in London, such as:
Beroia International Company in London is considered the first Arab leader in the world of finance and business. It is always ready to provide the highest level of service and excellence to its customers, Through professionalism, efficiency and commitment to the highest international quality standards.