It is my pleasure to welcome you to the official website of BEROYA BUSINESS SOLUTIONS in London. Browsing our website will enable you to learn more about our history and our most prominent accomplishments and review the latest services and smart solutions that we provide in the world of finance and business.
A journey of a thousand miles begins with a single step, and we started our steps from London, the capital of finance and business in the world. Each time I remember how we started, how we rose up and where we stand now, I feel proud of all the successes that we have achieved.
The speedy development of BEROYA in recent years has been astonishing, as we are one of the earliest companies to establish international companies in various countries around the world. We faced great logistic challenges, which we were able to overcome, until we reached the current stage.
BEROYA also has gone through multiple stages. However, one of the most essential steps that we have taken in our journey was when we decided to establish commercial representative offices for the companies that deal with us in many countries, and open bank accounts for them in the most reputable international banks. One of the fruits of this step was the attraction of high talents in the Middle East to cooperate with us for the success of their projects, which led to an increase in the volume of our business in the Arab world especially in recent years.
Having made every effort and overcome a lot of challenges, we realized an important fact about ourselves, which is a proverb that applies to us: "An eagle does not fold its wings as long as there is a summit it has not reached yet". After all these years I can say that we have not reached the summit yet. Our summit is high in the clouds and our ambition is limitless.
During my years at BEROYA, I learned that great companies are built by ambitious people. So, it is my honor to work with BEROYA's team and consultants' hand in hand, as they have the same enthusiasm that I have in achieving a new concept of business management. They have been loyal soldiers and honourable fighters in the labor market. They have never disappointed me. If it had not been for them, we would not have reached what we have reached. I will not tell you about the efficiency and competency of this team. However, I am confident that it is one of the best working teams in the Middle East, in terms of professionalism, efficiency, and the ability to take responsibility.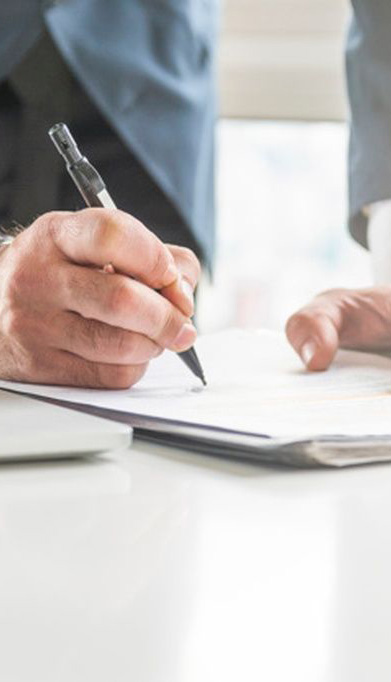 Now, after the implementation of hundreds of successful projects in various fields, which contributed to the emergence of many small and large companies at the Arab and international levels, I can only thank our clients and agents, whom we consider our partners in this success, and everyone who trusted us, and relied on us, through the cooperation with BEROYA in managing and expanding their business, as they are our true wealth and treasure. I promise them to exert out our utmost effort and knowledge to always remain worthy of this confidence, which enables us to take steady steps to achieve all our aspirations and overcome all the current and future difficulties and challenges we face.
It is also my pleasure to extend my thanks and gratitude to the members of the Board of Directors, the regional managers and all employees of the Company of various specialties for their sincere efforts and hardworking, wishing them continued progress and success.
Again … Welcome to our website
Beroya Business Solutions … Your favourite place in the world of finance and business